Elevate Your Outdoor Oasis
Explore Our Above-Ground Pools
Looking for a unique approach to fitness, fun and leisure? An above-ground pool might be the backyard water feature that you've been searching for! Stylish and functional, our selection of above-ground pools is built to last for many years of enjoyment and entertainment. Easily built into an existing deck, patio area, or lawn, we have above-ground pools perfect for just about any lifestyle or backyard layout.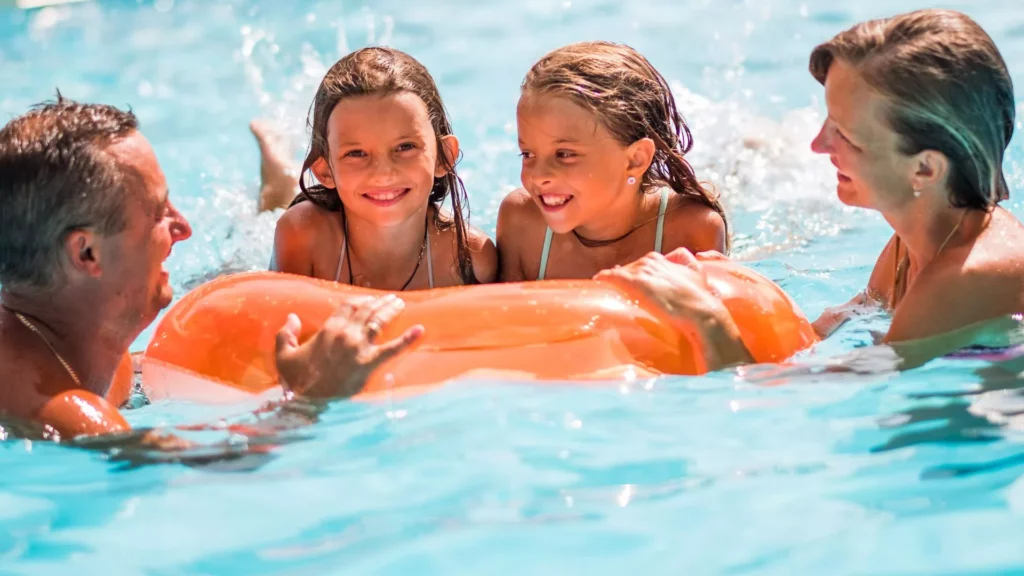 The steel structure is entirely protected by a variety of finishes. These optimize its resistance to corrosion while preventing condensation between the liner and the wall – ensuring a long, solid life for your pool.
Round: 15 ft. (4.57 m) | 18 ft. (5.49 m) | 21 ft. (6.40 m) | 24 ft. (7.32 m) | 27 ft. (8.23 m)
Oval: 12 ft. x 23 ft. (3.66 m x 7.11 m) | 15 ft. x 30 ft. (4.57 m x 9.14 m)
18 ft. x 33 ft. (5.49 m x 10.16 m)
7-inch top ledge (18 cm)
Ledge cover made from resin – never chips or discolours (fig. 4)
5-inch fully supportive upright (13 cm)
Steel wall resists water pressure and external shocks
Vog-lok™ system maintains structural integrity (fig. 6)
Invisible lateral supports on the oval model (fig. 5)
25-year warranty: 2 years at 100% and 23 years at 50%
Get in touch with our team of backyard leisure experts today. We are more than happy to make your house a home with the addition of a hot tub, swim spa, or pool!