Welcome to Sun Valley Pools & Spas
Since 1986, we have provided the residents of Duncan, Nanaimo, and the Cowichan Valley with excellent products, unbeatable prices, and service with a smile. Family-owned and operated, Sun Valley Pools & Spas has built a strong reputation for quality products and exceptional service, which are both a direct result of honouring local roots. Visit our pet-friendly showroom today, our team will be delighted to serve you! We take pride in getting to know our customers and providing them with the solutions that they truly need, at a price they will love. We have a wide selection of hot tubs, pools, and water care products for sale, from leading brands like 
Jacuzzi® Hot Tubs
 and 
Swim Spas
, and Dazzle Water Care Products.
Don't be shy, get in touch with us today! Over the phone or at our showrooms in Duncan or Nanaimo, our team of warm and welcoming backyard living specialists will be more than happy to help you find the right solution for you.
From swimming pools and hot tubs to backyard accessories, water care products and everything else in between, our team is here to help you find exactly what you're looking for. We're looking forward to hearing from you!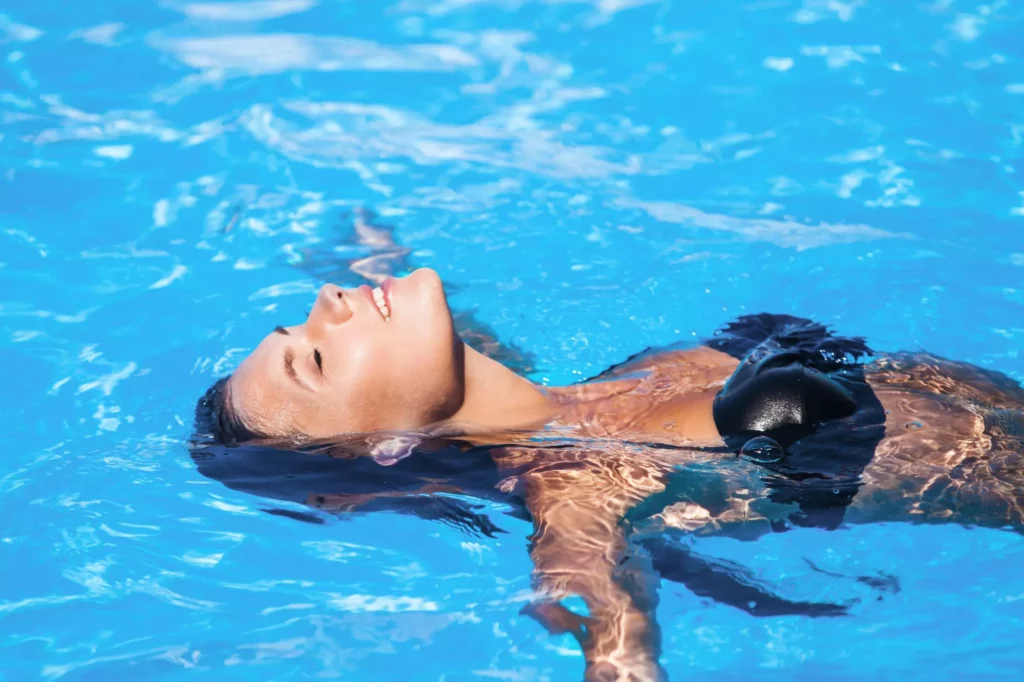 Our team of kind and experienced professionals will be more than happy to help you bring your backyard back to life.
We have a full team of trained professionals to serve all your pool and hot tub needs.
Our Jacuzzi spa has been A plus! Lorrie, Wes, and the staff terrific over the years. Had a defect in the tub cover-stitching after one year. Lorrie went right into the action and got the manufacturer to replace at n/c. Now that's service. A great product but Lorrie and staff will stand behind you and your Sun Valley spa purchase.
Thank you Wes and Lorrie!
I recently bought a hot tub from Wes and Lorrie and it was a great experience! They are both extremely friendly and very knowledgeable, they made the entire process so easy. The level of customer service they provide is amazing, and they continue to provide outstanding service to this day!
Amazing showroom experience
Love our new hot tub, thank you Jim's pools and spas (Lorrie and Wes) for such great service from showing us and explaining the tub to a flawless installation. You really took care of us! We use it every day!!
— Grant and Tammy Easterbrook
Quick and reliable service
Excellent quality hot tubs and more! Service can't be beat. They are quick and reliable, and always there when you need them. Wes and Lorie provide such great service!
Talk about no-pressure sales. Lori and Wes put up with us for a couple of years humming and hawing over trading in our hot tub for a new one. Finally, we took the leap, and now we are saving in hydro, have expanded the size of our spas by two more seats, and absolutely love the foot massagers. You will not meet friendlier business owners which are filled with knowledge on all kinds of spas. We love our hot tub and highly recommend this business. From two happy customers.
— Mark, Alena, and family
Thanks to Sun Valley Pools & Spas Crew!
I've been driving by this place for years and finally found myself in a space where I had the opportunity to recondition an old hot tub. I popped into Jim's Pools and Spas to get things rolling and right from the start, the owners were helpful, knowledgeable, gregarious, and highly entertaining. I can tell they love what they do. I now totally get why people are so stoked about their hot tubs because thanks to them and their crew, mine is up and running and every moment spent in it is golden. Whether I'm smelling the lilacs and hearing the birds chirping early in the morning or gazing up at the stars at night. So here's the thing: go there and buy a hot tub right now. You are worth it. That is all.
Great Experience & Service
The design of the Jacuzzi J-315 is "sexy and stylish" and fits our every need and seems to be designed and contoured just for us. Being able to adjust the temp to 106 degrees makes for a great hot soak. Thanks to you all for the great service, spa, and Jacuzzi now, is the "Lexus" of hot tubs.
Whether you're the proud owner of a hot tub or you've just brought home your very first spa, our team of service professionals are here to help. We can visit your home to inspect, service and maintain your spa as often as you need.
Our service solutions include:
Get in touch with our team of backyard leisure experts today. We are more than happy to make your house a home with the addition of a hot tub, swim spa or sauna!